Evaluation of Cholera Rapid Response Teams (RRT) Program in Four Governorates in Yemen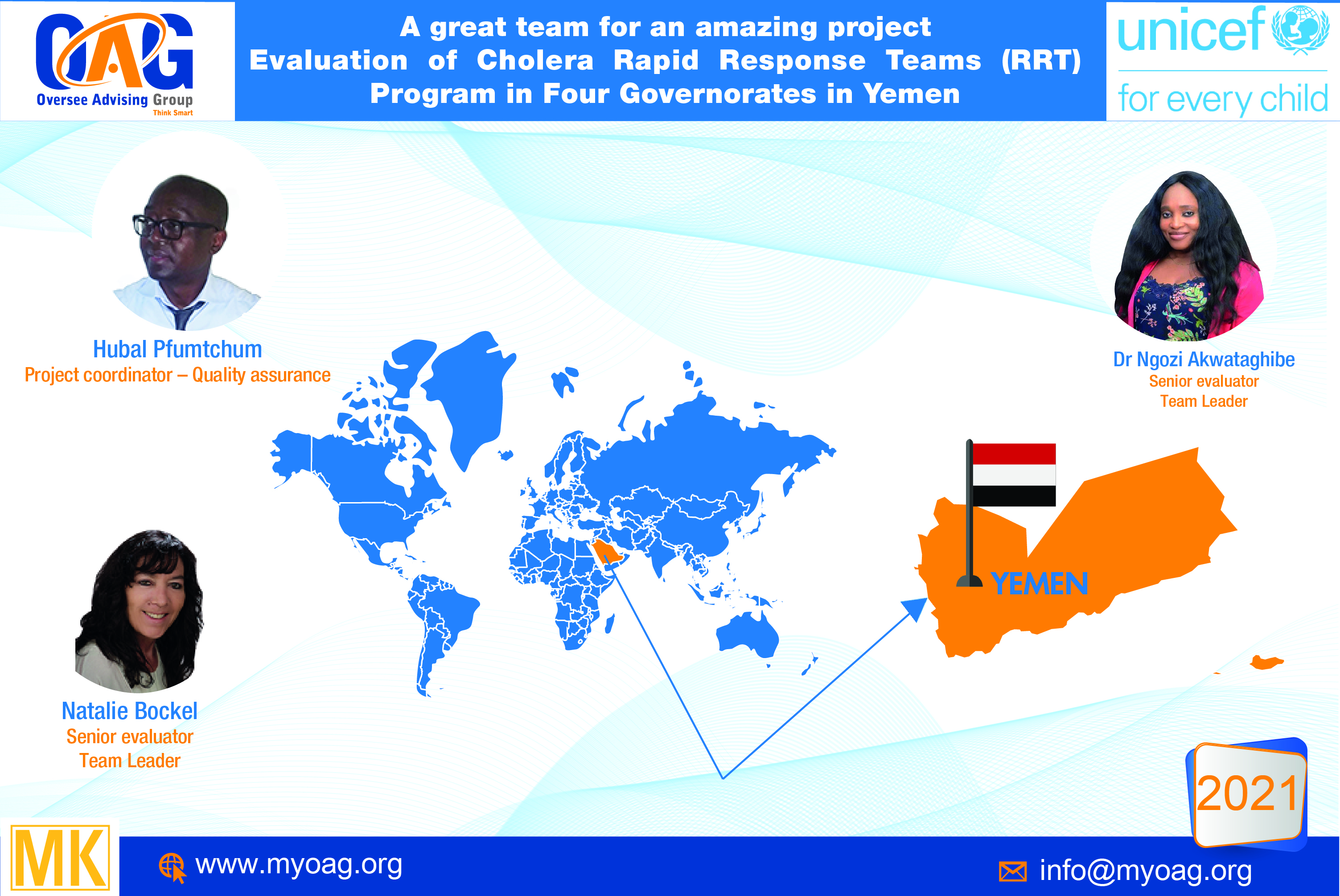 This is largely a performance evaluation for learning, accountability and subsequent phase improvement of the RRT cholera intervention within UNICEF Yemen. The evaluation will consider program evidence and effectiveness, intended and unintended effects, cholera response planning, coordination, and resource advocacy and allocation. The purpose is aligned to the Organization for Economic Co-operation and Development's Development Assistance Committee (OECD/DAC) evaluation criteria and the UN approaches to program design, interests, implementation, and results.

Accountability will benefit program stakeholders in the public, private and donor sectors supporting both UNICEF and The Government of Yemen as clearly stated in the Terms of Reference (TOR). The key question is whether the RRT intervention is designed and structured strategically to respond to outbreak of cholera and other diseases currently and in the future.
We take note of the stated specific objectives of the evaluation as follows:
(1) To assess the Yemen cholera RRTs and whether the governance, structure, composition, and objectives of the RRTs were appropriate to respond to the outbreak of cholera over the period targeted by the evaluation;
(2) To determine the degree to which cholera RRTs engaged stakeholders;
(3) To undertake analytical (qualitative and quantitative) assessment of the progress achieved in implementing the cholera RRT program and examine programme relevance/appropriateness and performance, identifying key successes, good practices, weaknesses, and gaps / constraints that need to be addressed;
(4) Examine how the program has addressed cross-cutting issues such as gender and equity protections.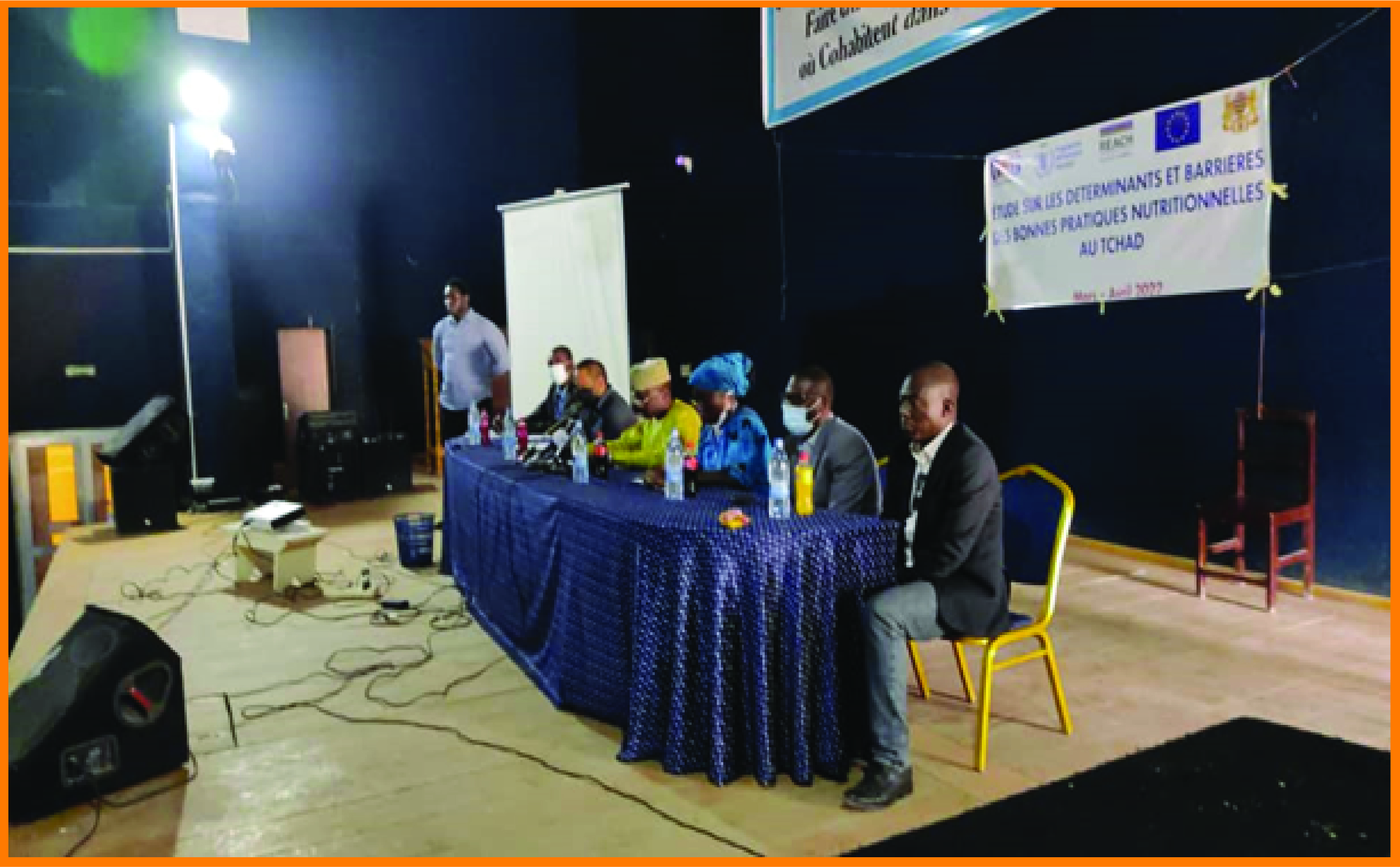 These projects might interest you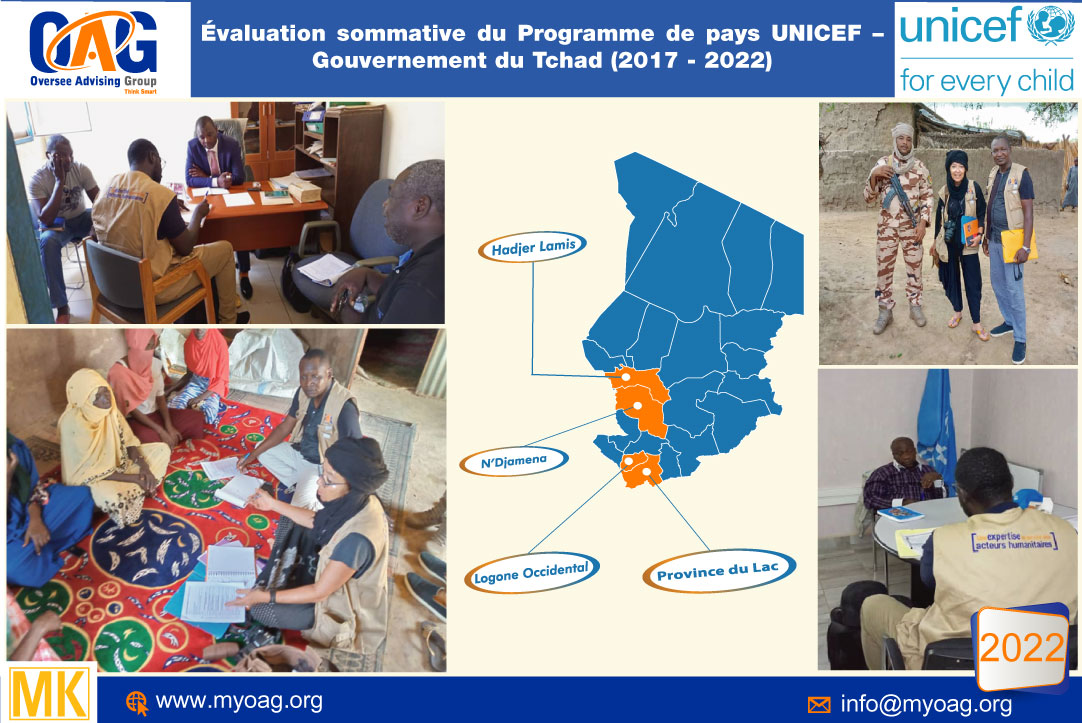 Ce processus de collecte des données par une équipe d'experts internationaux et nationaux de OAG a débuté le 1er septembre 2022 à N'Djamena avec le...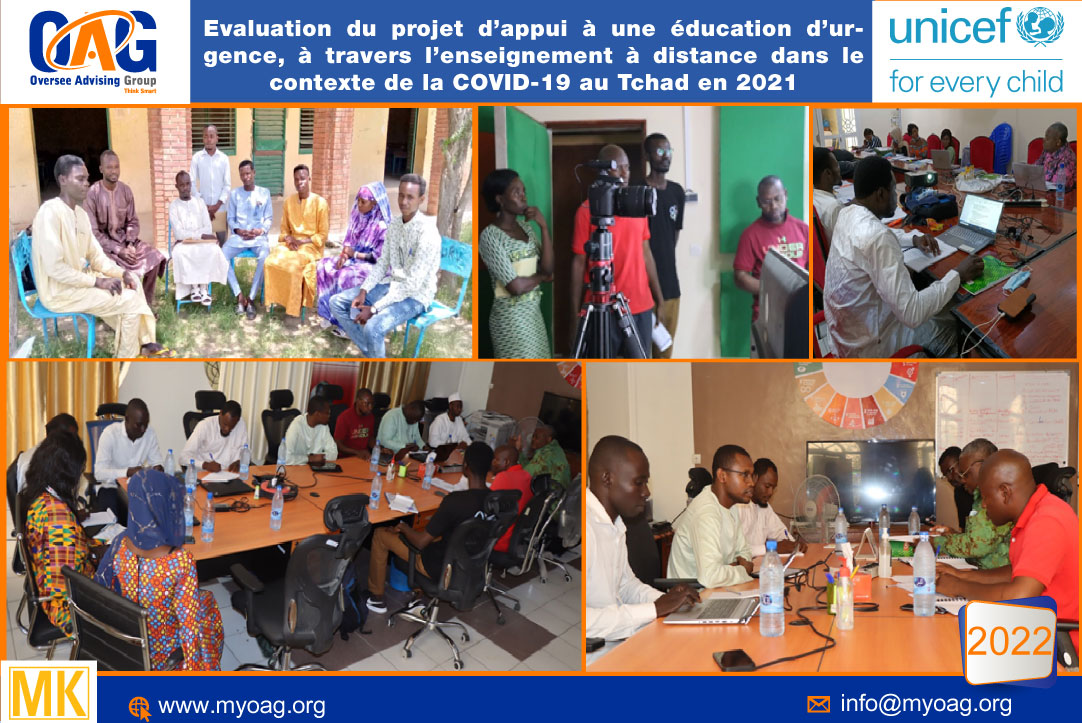 Démarrée depuis le mois de juin 2022, cette mission d'évaluation a entamé depuis le 29 août dernier à N'Djaména, sa phase de collecte des données. ...